Beach Club
Nui Beach
We invite you to take up a spot on the sea shore where you can enjoy the beach with all the comforts and facilities you'll need. This place represents the essence of the Mediterranean, where you can surrender yourself to the sound of the sea, a relaxed atmosphere, and the great comfort our facilities provide. Nui Beach is located on the sand of Calella Beach, just 300 metres from the hotel.
A towel service, sun loungers and parasols are included for customers with the Premium Pack (additional charge for other bookings). For more information, please contact us: (+34) 93 769 18 00. If you would like to contact NUI Beach directly to make a reservation, please call us on: (+34) 646 905 567. Opening hours vary from summer to winter; you can find updated information on our Facebook page.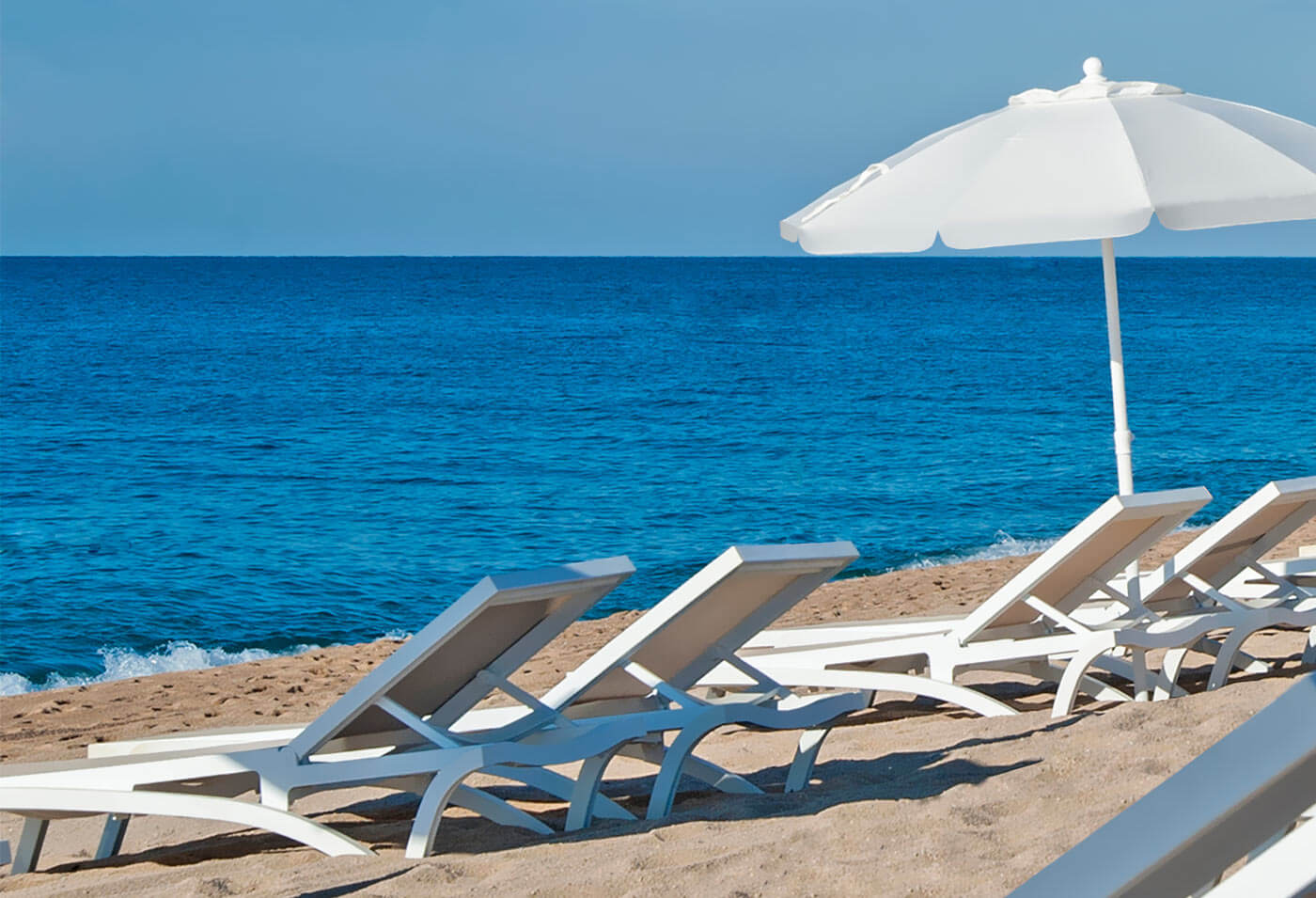 Exclusive benefits for hotel guests
Our customers can take advantage of the following services*:
Pack including 1 towel, 1 sun lounger and 1 parasol for 8 euros per person per day
10% discount on drinks
Guests who have chosen the Premium Pack, the Beach Club Pack or a Premium Superior Room have a free towel service, sun lounger and parasol, as well as a 10% discount on drinks at NUI Beach
*Customer must show their Hotel Volga card as proof of booking.
How to get there from Hotel Volga
Nui Beach is a five minute walk from the hotel. As you leave our building, turn right towards the train tracks. From there, you will have to walk towards the left until you find an underpass with stairs: there, you will see NUI Beach in front of you.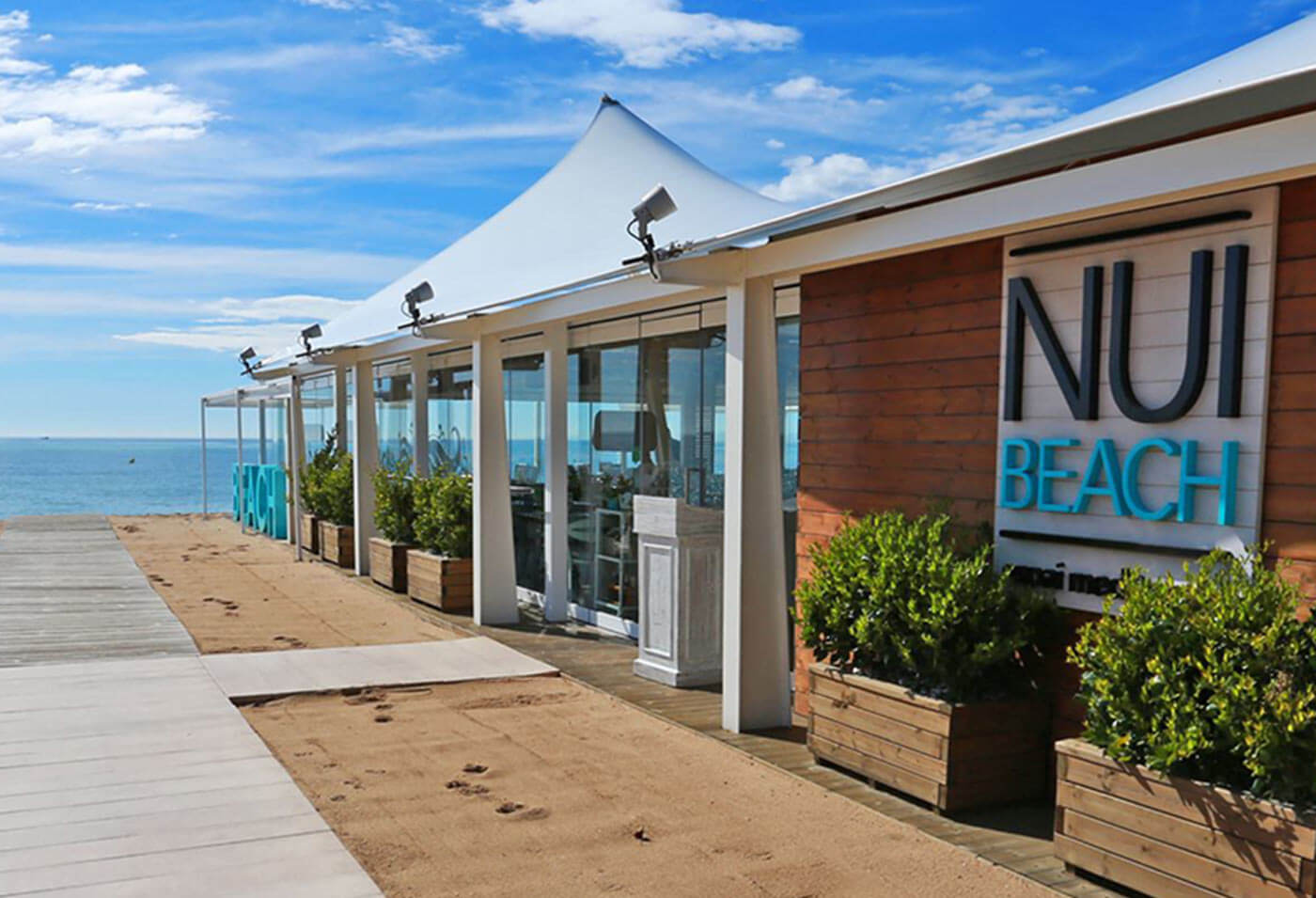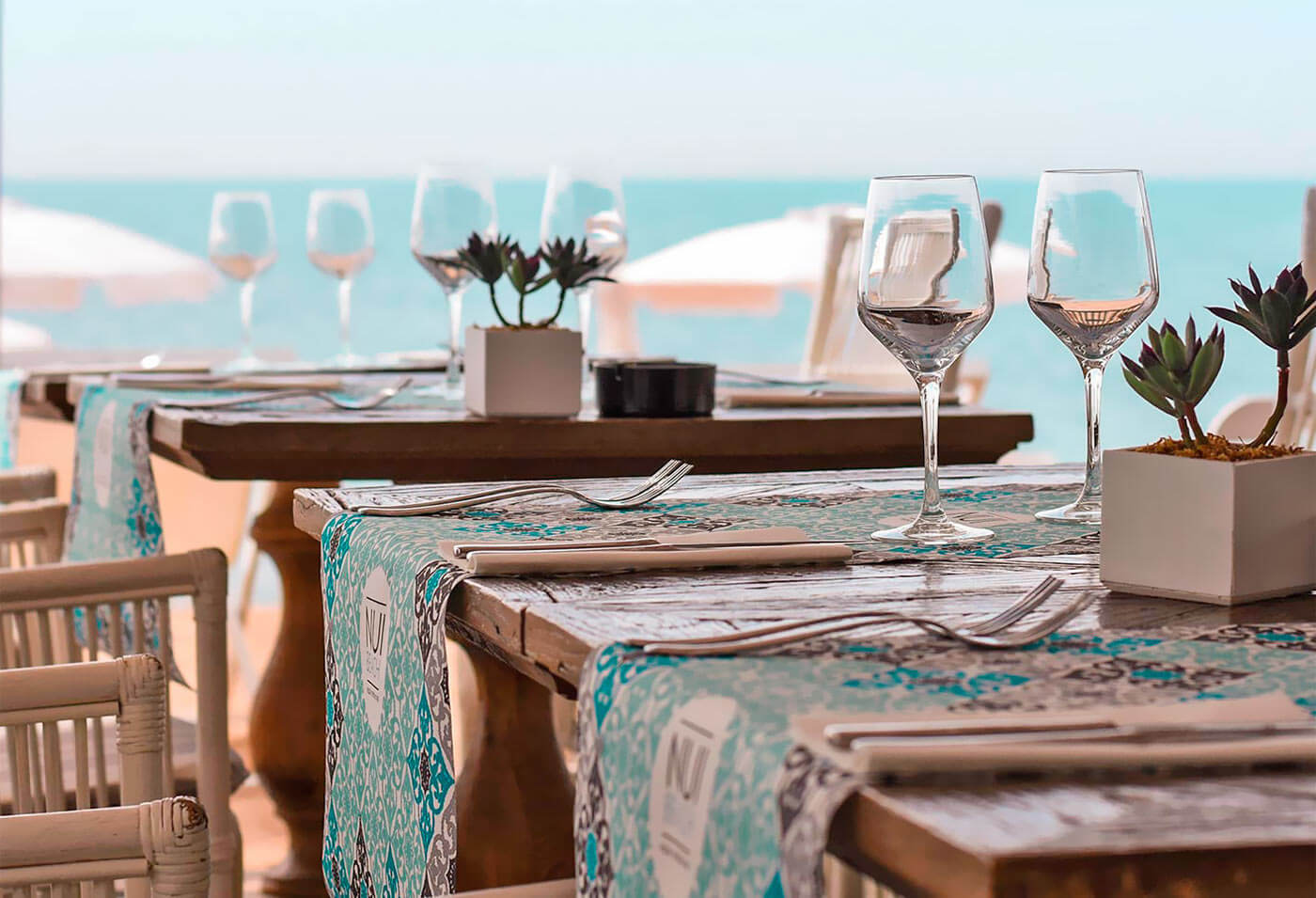 Days by the sea
We have arranged the finer details to be there for you throughout the day and to guarantee an unforgettable Mediterranean experience. During the day, we'll be looking after you in the area set out with sun loungers and parasols, right by the sea or on the terrace. Our team will be on hand to provide you with an excellent a-la-carte food service, brunch, snacks, refreshments and cocktails.
Another option is our restaurant, with outdoor tables and chairs, and spectacular ocean views. We offer a Mediterranean menu, with fresh produce from the region. Take a peek into our open kitchen and see how we prepare our dishes.
Summer nights
As the sun goes down, NUI Beach transforms to become a place to enjoy a beautiful summer evening, sipping a delicious cocktail, accompanied by our best signature tapas. Come and dine with us, enjoy the sounds of the ocean, or live music on our terrace. We will welcome you with our signature cuisine and an exquisite selection of coca pastries.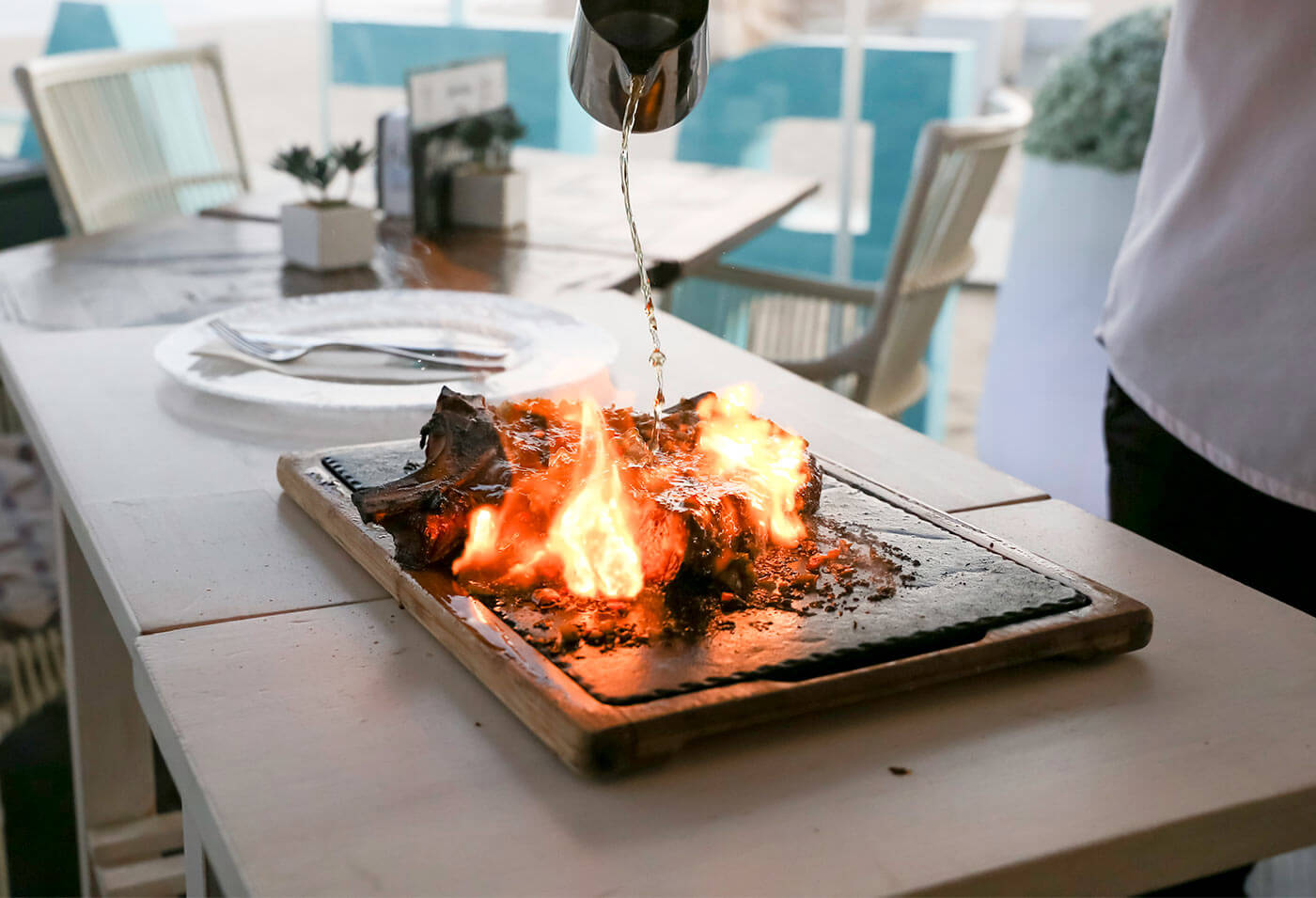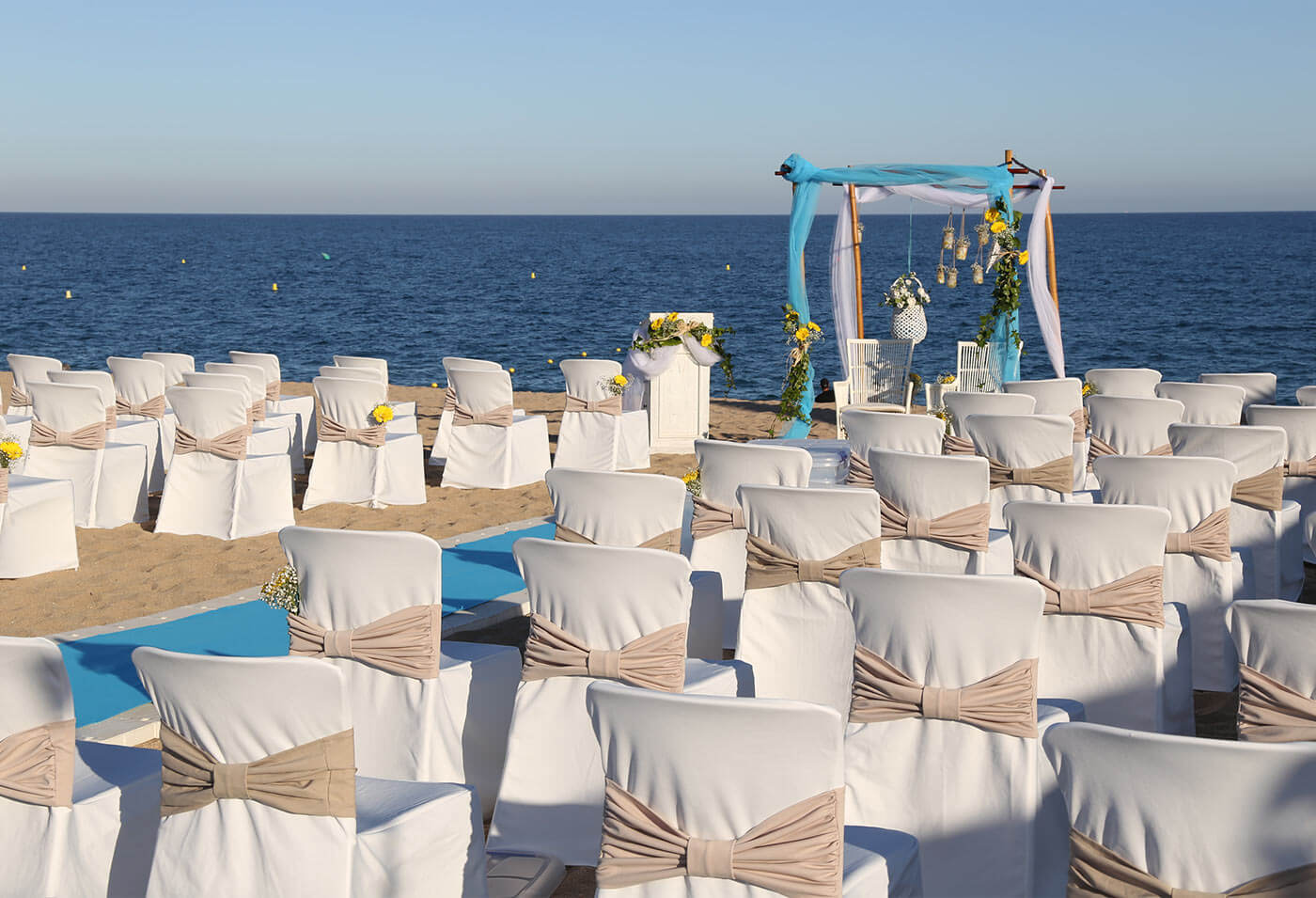 Banquets
At NUI Beach, we organise made-to-measure events for private celebrations during the day or in the evening. We open up our space for you and your guests, and adapt the food and drink on offer to your tastes and needs.
We have a cold buffet and hot buffet, as well as other catering options. We will also take care of decorating the space according to the type of event and the taste of the hosts, as well as arranging live music, DJ's and other entertainment. Guests will have the option of booking packages with overnight accommodation at the hotel.
To find out more about our professional event management services or to request a quote, please contact us at: nui-beach@kaktushotels.com