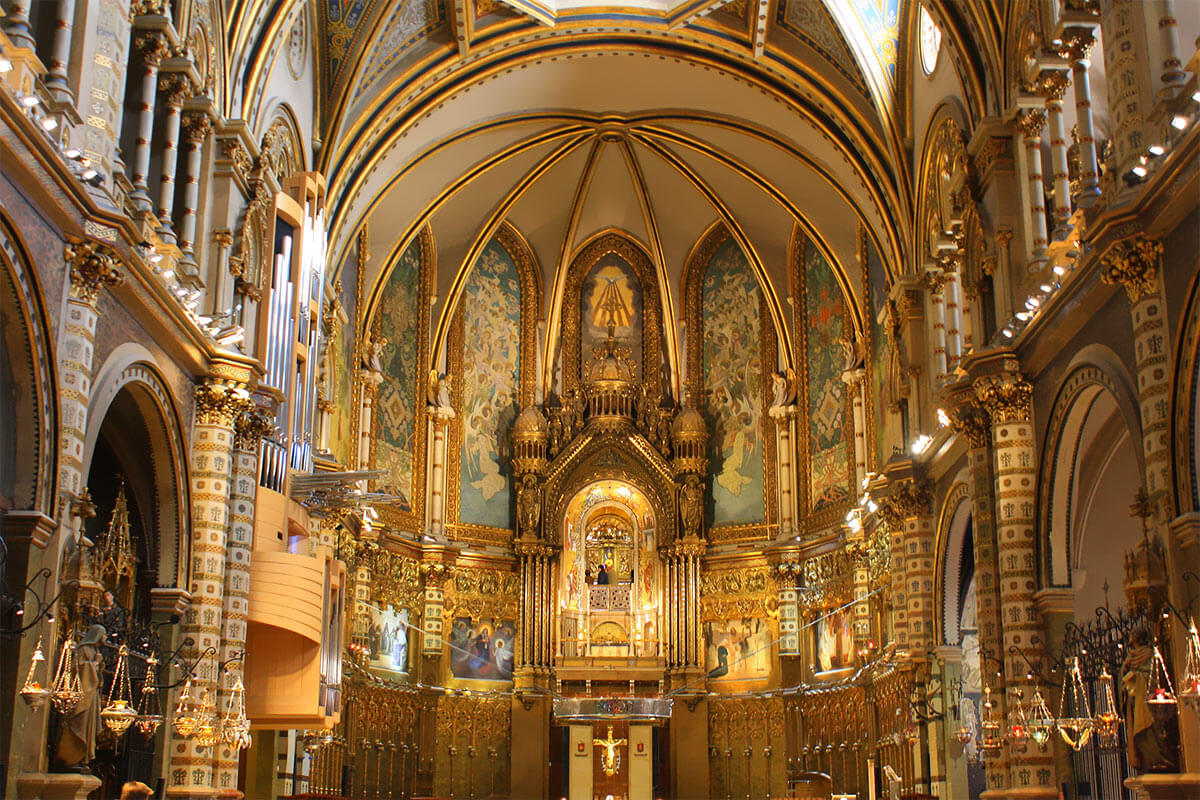 Steeped in culture
Visits to the Monastery of Montserrat include the sanctuary, the basilica with its iconic image of the Virgin of the Moreneta, the museum with six permanent collections with works by Picasso, Dalí, Degas, Monet, El Greco, Tiepolo, Caravaggio, and other revered artists. At the monastery, you can listen to the voices of the Children's Choir (Coro de Niños Cantores), the oldest of its kind in Europe.
A natural gem
The Mountain of Montserrat is a natural park with wonderful landscapes and offers many options for lovers of outdoor activities: hiking trails, climbing for all ability levels, a cable car, a funicular, and other attractions.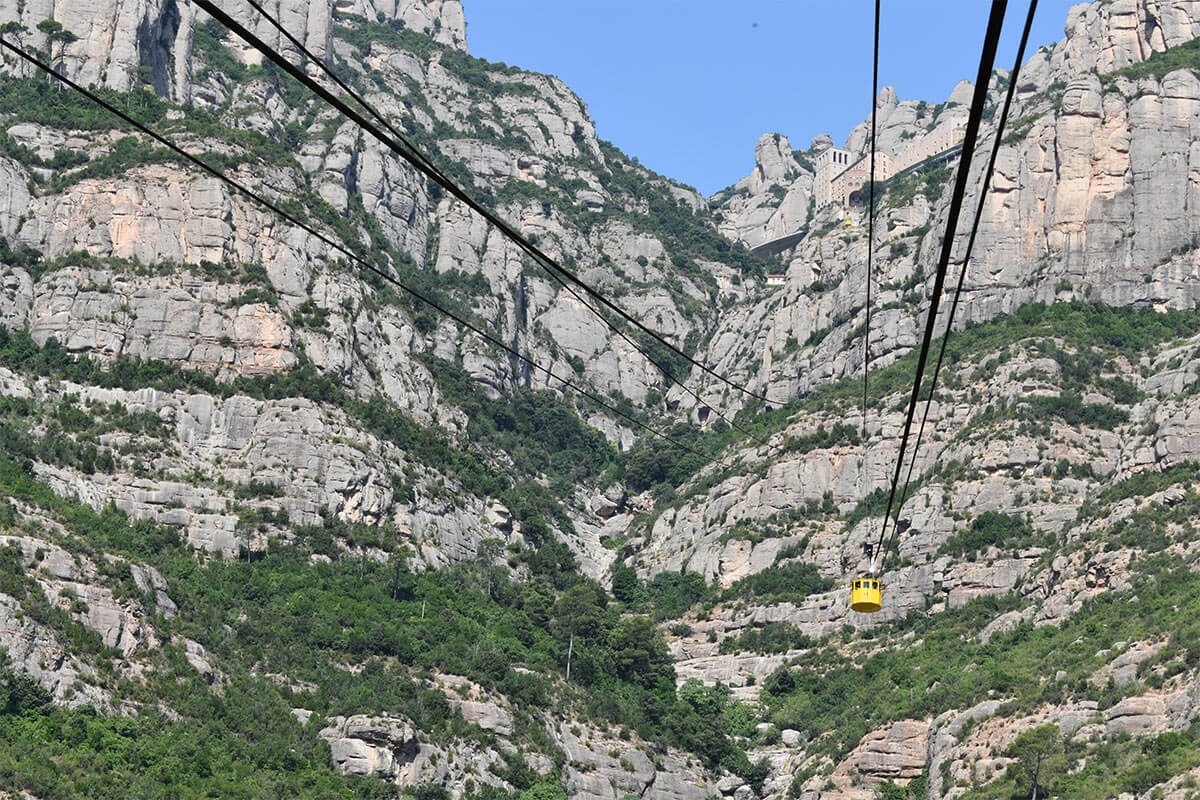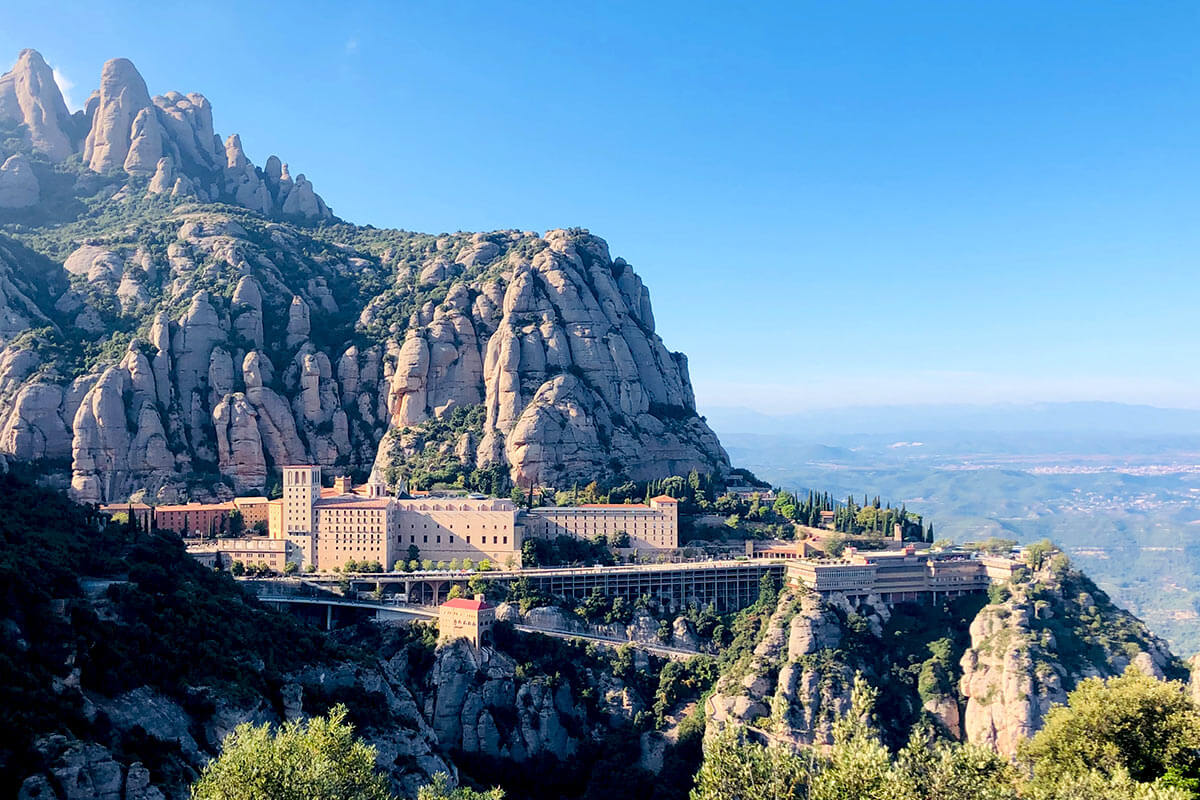 How do I get there?
The sanctuary site can be accessed from Monistrol de Montserrat. After reaching the town, you can take the route up the mountain either by car or hillside railway. We recommend taking the C-32 where will take you up the mountain in just over an hour.
From Monistrol de Montserrat to the sanctuary
By car: take the mountain road for 8.5 km (16 minutes); the road is well signposted, well surfaced, and winding. On arrival, you will find an open-air, paid car park at approx. 600 metres from the Sanctuary.
By hillside railway: we recommend this option for an unforgettable experience with unparalleled views. The route starts out at Monistrol and terminates opposite the Monastery. The train carriages have air conditioning, panoramic views, and have been adapted for persons with reduced mobility.